We cannot deny the fact that women are more conscious that men when it comes to physical appearance. We want to be presentable and beautiful in the eyes of people around us. But did you know that there are beauty hacks that would probably help us achieve what we want? Here are some:
Coconut Oil for the hair
Hair is the crowning glory of human. It is one of the most important concerns of every woman, and permanent painting, ironing or curling destroys the hair. Moisturize your hair using coconut oil. Before washing your hair, massage the scalp with coconut oil and let it work for three minutes. Nutrients from this oil will feed hair and make it shiny and healthier.
Use mascara in substitute to eyeliner
Because we're in hurry we sometimes go to work and we realize we haven't bought eyeliner. Don't worry, if we just have mascara we can solve the problem! With an eyeliner brush, simply grab a little mascara and apply above the eyelashes.

Use cold water for your skin
Dermatologists advise to wash our face with cold water at least twice a week, as hot water opens the pores, which are then more easily filled with bacteria.
The Power of white eye shadow
After a sleepless night, your eyes are probably red and bloated. With the help of a white shadow or a white eye pencil in the corner of the eye and under the eyebrow that you will rub, your eyes will look clearer and more beautiful.
Lemon Juice and vinegar to remove nail polish
Sometime, we don't have a nail polish remover at an important moment. It's also time consuming to remove it using a nail pusher and somehow can destroy the shape of the nails. The good thing is we can make it with lemon juice and vinegar.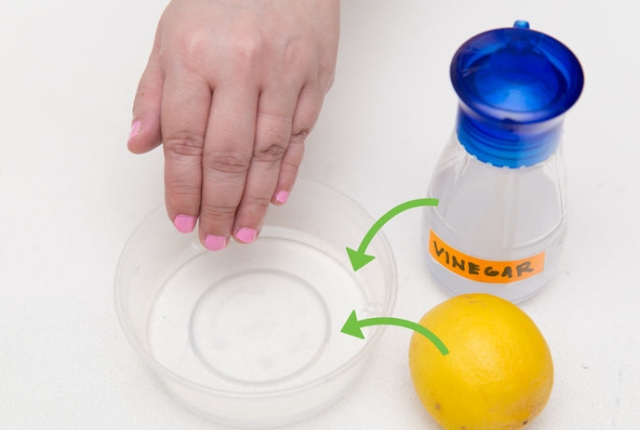 Sources:
chasingfoxes.com/brilliant-beauty-hacks-girls-should-know/
lifehacks.io/beauty-hacks/