Filipinos love to eat. In the Philippines, delicious foods need not to be expensive.
Furthermore, if you are not that choosy and want to try new, you must try the top street foods in the Philippines. To start with, here are the top 5.
1. Balut
It is a fertilized egg of a duck or a bird that is incubated for 14-21 days. Customers pair it with spicy vinegar and a salt.
2. Isaw
It is a street food popular in the Philippines made form the chicken or pork intestine. The vendors clean the intestine and pierced with a stick.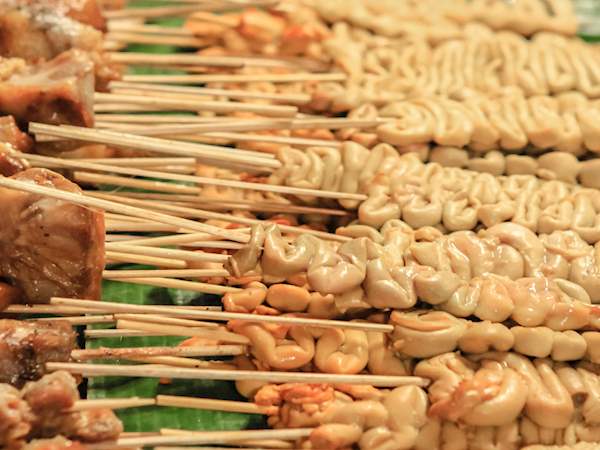 3. Fish balls
It looks like common meat balls but the flavor is fish. It is perfect when paired with hot sauce.
4. Taho
It is a snack made up of tofu, sweetener syrup and sago pearl. It is more delicious when it is still warm.
5. Turon
It is a snack made up of banana and jackfruit. The vendors wrapped it with a lumpia wrapper and coated with brown sugar.
To sum up, you can buy these street foods in just a minimal prices.
Moreover, with just a hundred peso or less, you can taste the delicious low budget foods in the Philippines.
Sources:
https://www.adventureinyou.com/philippines/top-5-strangest-filipino-street-food/
https://theculturetrip.com/asia/philippines/articles/the-ultimate-guide-to-filipino-street-food/
https://www.worldnomads.com/explore/southeast-asia/philippines/street-food