Ivana's Personality
Mariam Alawi or known as Ivana Alawi is very popular in her young age. The 23 years old Kapamilya actress made a big name in the show business industry recently. She garners millions of followers in social media in both Facebook and YouTube. Fans not only admire Ivana because of her pretty face nor her sexy body, but because of her attitude. She is very simple and helpful. In fact, she gave goods to help the family in the middle of COVID-19 crisis.
every successful star has a strong believer behind
Before Ivana become famous, there is a person behind her. In every obstacle she encountered before reaching the top, someone supported her through those times. It is her mother Fatima. Unlike other stars who were born rich, Ivana came from a simple family. Her sister Mona and mother Fatima faced those struggles with her.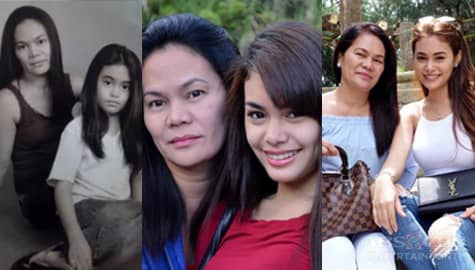 She is a very family-oriented lady. That's why if you just notice, her family is included in most her vlogs.
Ivana started her career in GMA network before she became a sexy actress on ABS-CBN. She first entered the stage during the talent search program 'Starstruck' in GMA. But unfortunately, new stars came and the take off of Ivana's career became not that easy.
Ivana pulled out her strength from her family. They became her inspiration. That's why today, Ivana is paying her family with the abundant life. She prioritizes her family more than anything else.
From Ivana's statement, her family became the instrument in her success. She gave most credit ti her mother Fatima who has been her number one fan since then. Even life got rough, her mother ever stopped believing in her. That's why, she is now giving the life her family deserved. She will never be in her place today without the support of her family, mostly her mother Fatima.
Source:
sasafeed.com/2020/04/kilalanin-ang-taong-sumuporta-kay-ivana.html