Many people said that the declaration of the Enhanced Community Quarantine brought some good things in the family. The situation teaches us to value our time with our loved ones. During these days, we spend leisure of time with our family which was our main problem back then. Before the quarantine, some working parents left their houses early and return home late. Work sometimes steal our time with our family.
Today, we can notice the family bonding in social media. Family took pictures while cooking, eating or cleaning their houses. We see it in our "My Day" in Facebook.
In Instagram of Jinkee Pacquiao, she posted their picture together with her husband Senator Manny Pacquiao while teaching their two children how to wash their clothes. The couple taught their daughter Mary at Queenie the traditional way of washing the clothes. Jinkee and Manny know the said chore it's because they started from a very humble beginning.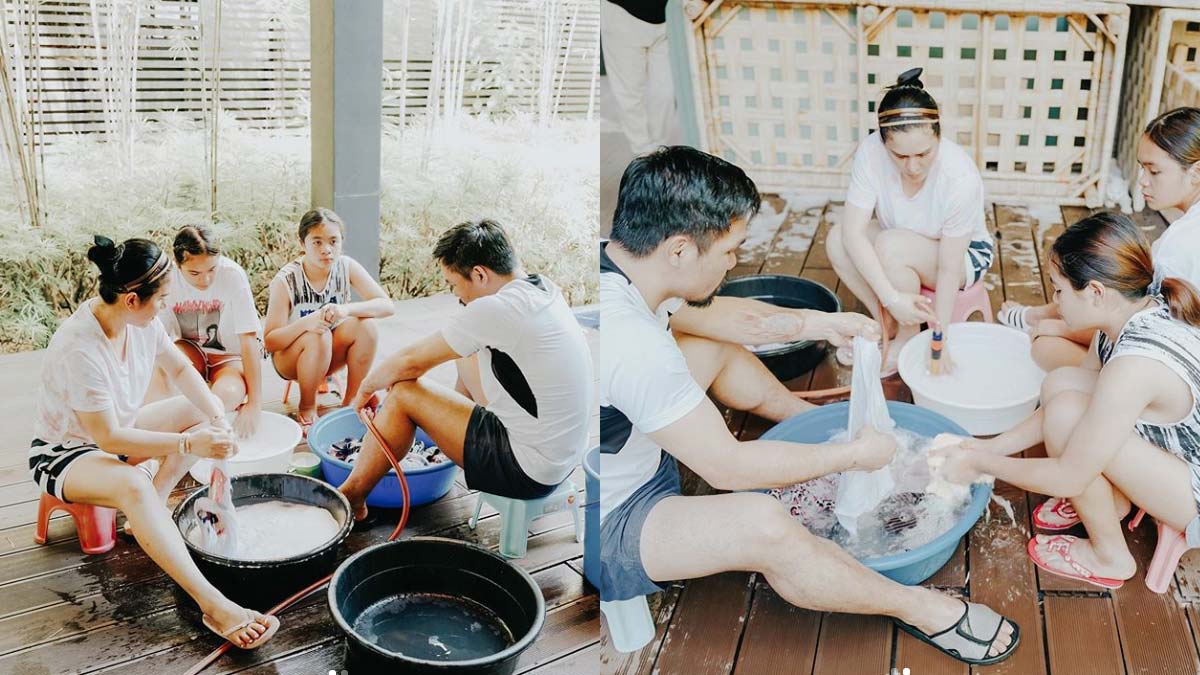 They are sitting on small chairs while used clothes are in front. "Habang naka-quarantine, tinuruan namin ang mga girls kung paano maglaba," said Jinkee in the caption. "Happy ako sa mga anak ko dahil masunurin sila at gusto rin nilang matutunan ang paglalaba. Abangan nyo po sa youtube channel ko ang video," she added.
The Pacquiao family is in their home at Makati City. The senator shared one time about the life he had. He said that banana was his best meal back then. Because of poverty, he used to eat cooked banana for his family cannot afford buying rice meals. Their situation gradually became better because of his skill in boxing. Truly, the family shows that despite of the success life may bring, humility should be their.
Recently, Manny followed the self-quarantine advise after his fellow senator Koko Pimentel found positive with COVID-19. However, rapid test from South Korea revealed that Manny is negative from the virus.
Source:
gmanetwork.com/news/balitambayan/chikamuna/733355/ecq-moment-manny-at-jinkee-pacquiao-tinuruan-ang-mga-anak-na-maglaba/story/