We run out of things to do during Enhance Community Quarantine because of the COVID-19. Movie-watching can be a way of having a family-bonding time or just to catch up on films you missed seeing when you were too busy with work, chores, or studies before the island-wide community quarantine.
Here are the top must watch movie you can find i Netflix:
Heneral Luna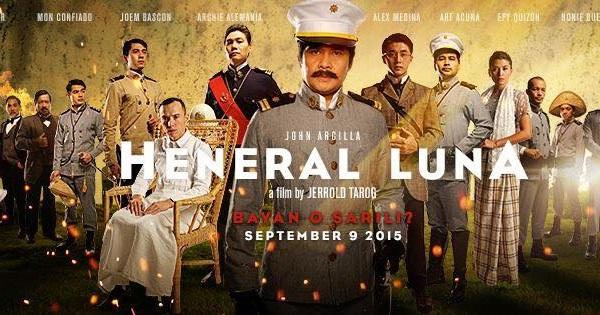 Director Jerrold Tarog released the movie last 2015 with John Arcilla in the leading role. It depicts the life and death of General Antonio Luna. He was a commander of the Filipino revolutionary army who battled with both Spanish and United States of America forces until his assassination. The film is almost 2 hours.
Ang Babaeng Allergic Sa Wifi (The Girl Allergic To Wifi)
Sue Ramirez, Markus Peterson, and Jameson Blake are the main stars in the movie. The film talks about the teenager girl with an allergy to Wi-Fi. An teen develops a rare illness that forces her to move to a remote town, she must navigate her relationships without technology.
Imagine You and Me
This film in s tribute to the anniversary of the phenomenal hit "AlDub" screen partners Maine Mendoza and Alden Richards. It is a film about the story of Gara (Maine Mendoza), an overseas worker in Italy who yearns for romance and crosses paths with a pragmatic and heartbroken medical student Andrew (Alden Richards).
 Jowable
Jerald Napoles and Kim Molina played the main role of the film. It tells the story of Elsa, a young woman yearning for a mature relationship. Jowable successfully belong to the top 10 highest Filipino grossing films with sales totaling Php 105 Million.
Dead Kids
Dead kids is a film tackled about a socially awkward teen who bonds with a group of misfits who plot to abduct the school's arrogant rich kids – until their kidnapping scheme turns deadly. It is Mikhail Red's first Netflix original film that was written, shot, and produced with an all-Filipino cast.
Source:
goodnewspilipinas.com/what-filipino-movies-to-watch-on-netflix-during-quarantine/