We encounter problems everywhere. Some of it seems to be challenging while some makes us stress. There are some that are simple and many are difficult. However, there are hacks in life that you will surely wish to know earlier. It's a matter or being resourceful. We will teach you some.
Use dryer and ice cubes or wrinkled shirts
By doing this, your dryer is essentially steaming your clothes, because the ice cubes melt into water, and it becomes hot enough to create steam.
Pick up small pieces of broken glass using moist sliced bread
If you break a glass, use a piece of bread to sponge the area where the pieces shattered. It picks up the smaller slivers of glass better than anything else. Just be careful of cutting yourself from the broken pieces.
use coffee filter to clean the computer screen and TV monitor
The one that filters your morning brew are perfect for clearing the dust from your television screen or computer monitor. They'll catch the dust and cut static on the screen, all without leaving behind any fibers like paper towels would.
Save your damaged shirt button with a nail polish
We have all suffered a damaged shirt button at the wrong time. Instead of that headache, just use a coat of clear nail polish to seal the thread in place and halt the unraveling. Be sure to carefully remove any loose strands before applying the polish. Just a dab will keep your buttons in place.
Use nail polish to identify different keys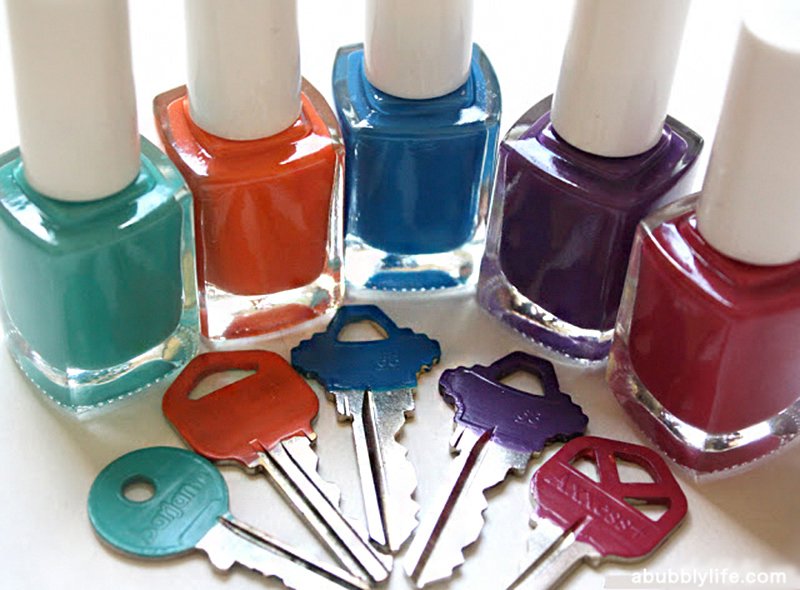 If you have keys that are difficult to tell apart, use nail polish to mark them. Use bright colored nail polish to identify keys. Start painting the heads of the keys. Be sure not to fill in the grooves or you may have trouble using them afterwards
Source:
huffpost.com/entry/life-hacks-for-home-tips_n_55ca1365e4b0f73b20ba9d6d