It is truly difficult to reduce weight. However, nothing is more difficult than resisting temptation when delicious foods are around. Top contributors of weight gain are sweets. But the reality is, most delicious foods are sweets. Our taste buds crave for desserts. The good news is, there are desserts that we can still eat without compromising our diet.
Here are some of those delicious foods:
PISTACHIO CHOCOLATE BANANA SUSHI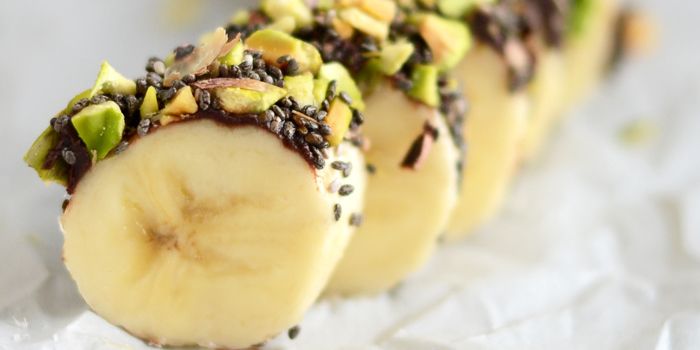 Ingredients
1 organic banana
1 – 2 tablespoon organic pistachios (chopped or grinded)
1/4 cup Enjoy Life mini chocolate chips
1 teaspoon organic coconut oil
procedure
Peel the bananas and place them on a plate or board.
For the Sprinkles and Chia Seed Sushi, melt the chocolate and pour it on top of the bananas. Add the sprinkles or chia seeds on top and place in the fridge until set.
APPLE SLICE COOKIES
Ingredients
1 apple
Toppings:
Peanut butter
Chocolate chips
Desiccated coconut
Raisins
Dried Apricot
Blueberries
Raspberries
Procedure
Slice apple into thing rings and remove core.
Spread peanut butter over one side of ring. Top with almonds, walnuts, coconut, and chocolate chips.
FROZEN YOGURT STRAWBERRIES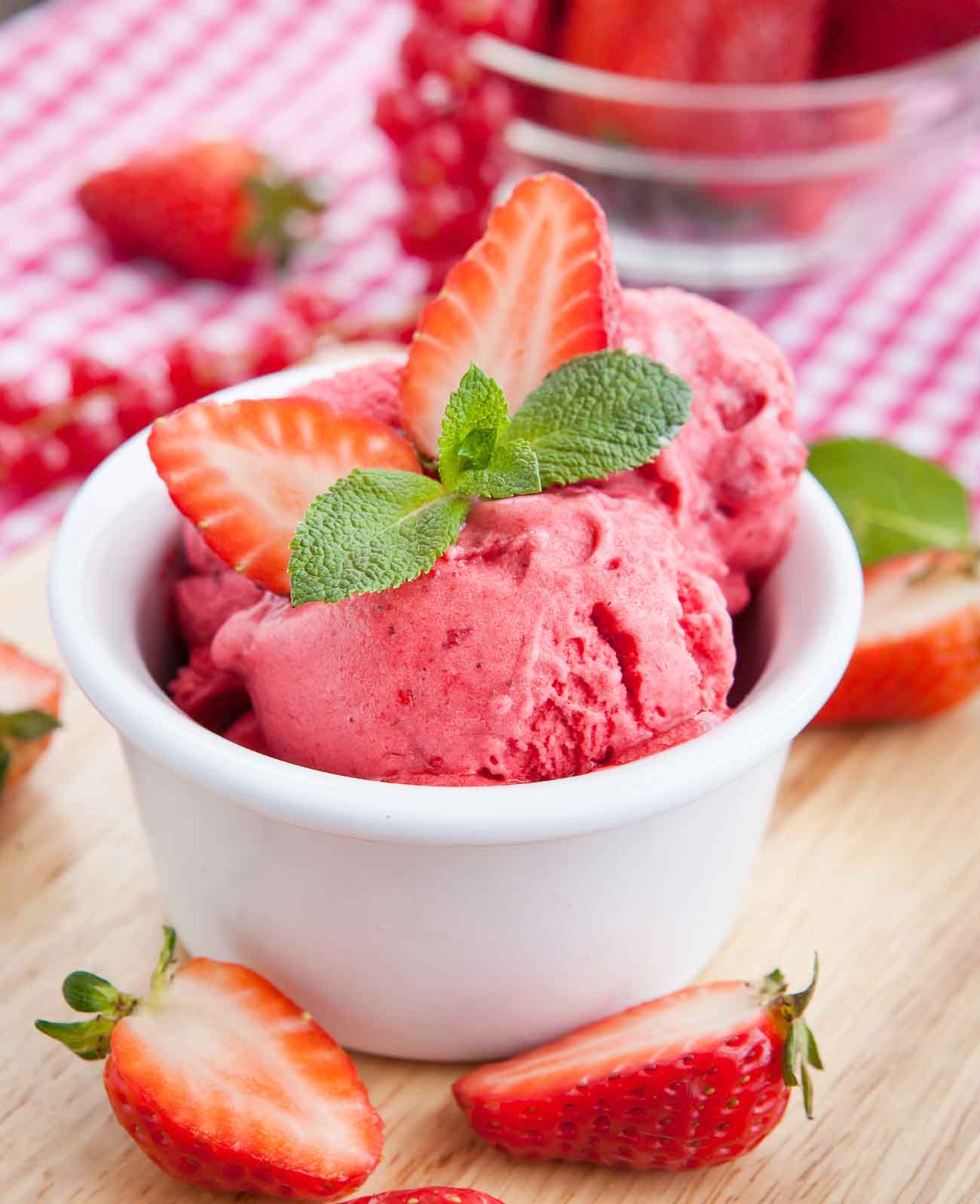 Ingredients
1

 

cup

 

yogurt

, 

dairy or dairy-free

1

 

lb

 

frozen strawberries

2

 

tbsp

 

honey or maple syrup
Procedure
Add the yogurt, honey and strawberries to your Vitamix blender (in that order).

Turn the blender on high and use the tamper to push the frozen strawberries into the blades. In 30 seconds you'll have frozen yogurt.

Scoop out the frozen yogurt and serve immediately or transfer to a storage container and freeze.
BAKED PEARS WITH WALNUTS AND CINNAMON

Ingredients
pears
cinnamon
walnuts
maple syrup
procedure
Cut a pear in half
Sprinkle it with cinnamon
Add chopped walnuts
Drizzle with maple syrup
Bake for 5 minutes
FROZEN BERRY POPSICLE
ingredients
1 1/2

 

cups

 

non-fat Greek yogurt

5

 

tablespoons

 

honey

 

divided

1/2

 

teaspoon

 

vanilla

2

 

cups

 

frozen mixed berries

3/4

 

cup

 

milk
Procedure
Mix yogurt, 3 tablespoons honey, and vanilla together and place in the fridge.
Puree berries, milk, and remaining 2 tablespoons honey in a blender until smooth.
Alternate spooning in yogurt mixture and berry mix in ice pop molds.
Freeze for 1-2 hours and then add the sticks
Sources:
https://press-london.com/blogs/squeeze/the-10-desserts-you-can-eat-while-on-a-diet
https://www.mummycooks.com/blogs/recipes/apple-slice-cookies
downshiftology.com/recipes/strawberry-frozen-yogurt/
https://www.spoonfulofkindness.com/baked-pears-with-walnuts/
https://realhousemoms.com/berries-cream-popsicles/